VTC Dashboard
VTC Dashboard is an accessory to the VTC desktop software. VTC Dashboard provides a web-based dashboard for viewing site status and generating reports up to the minute.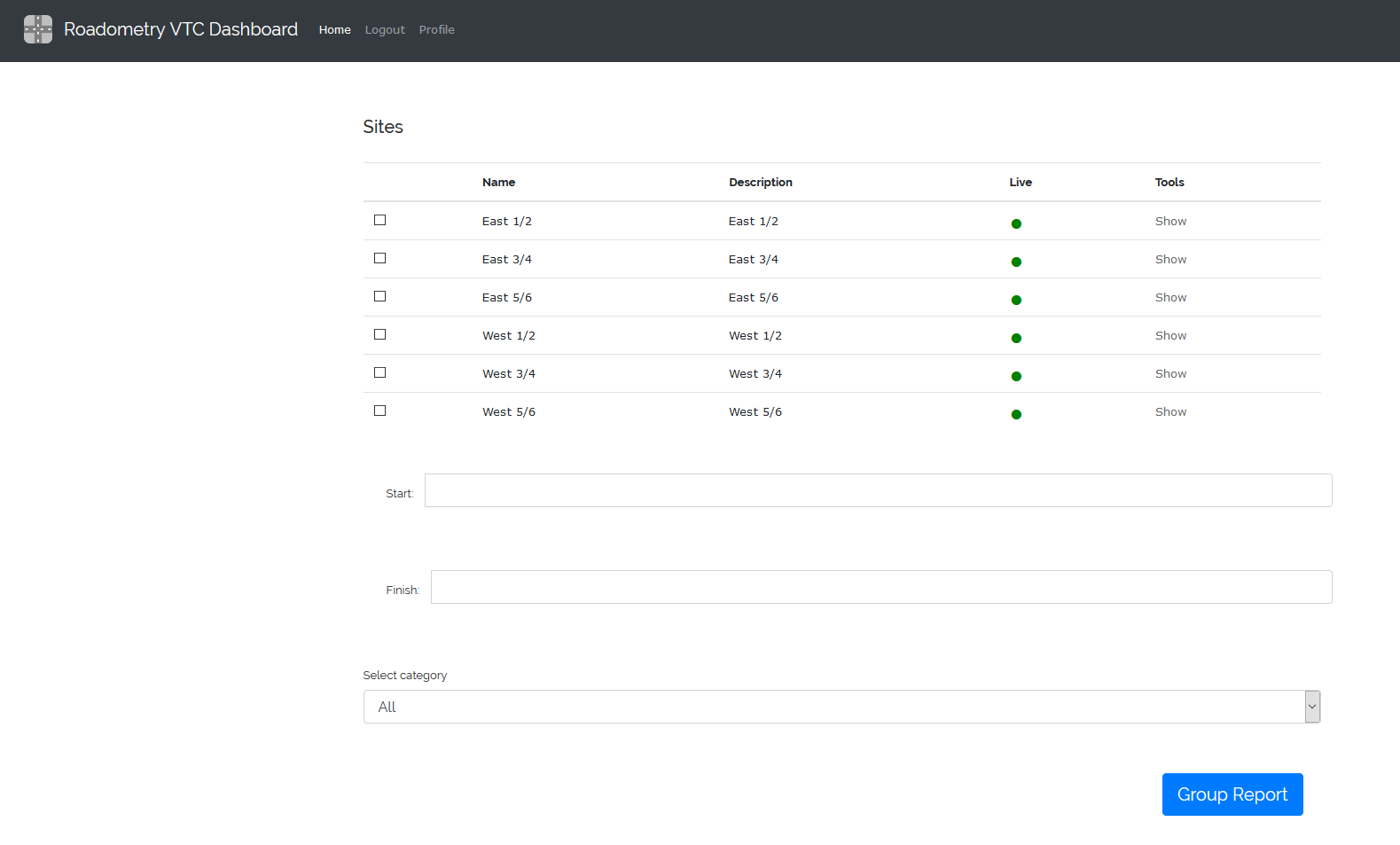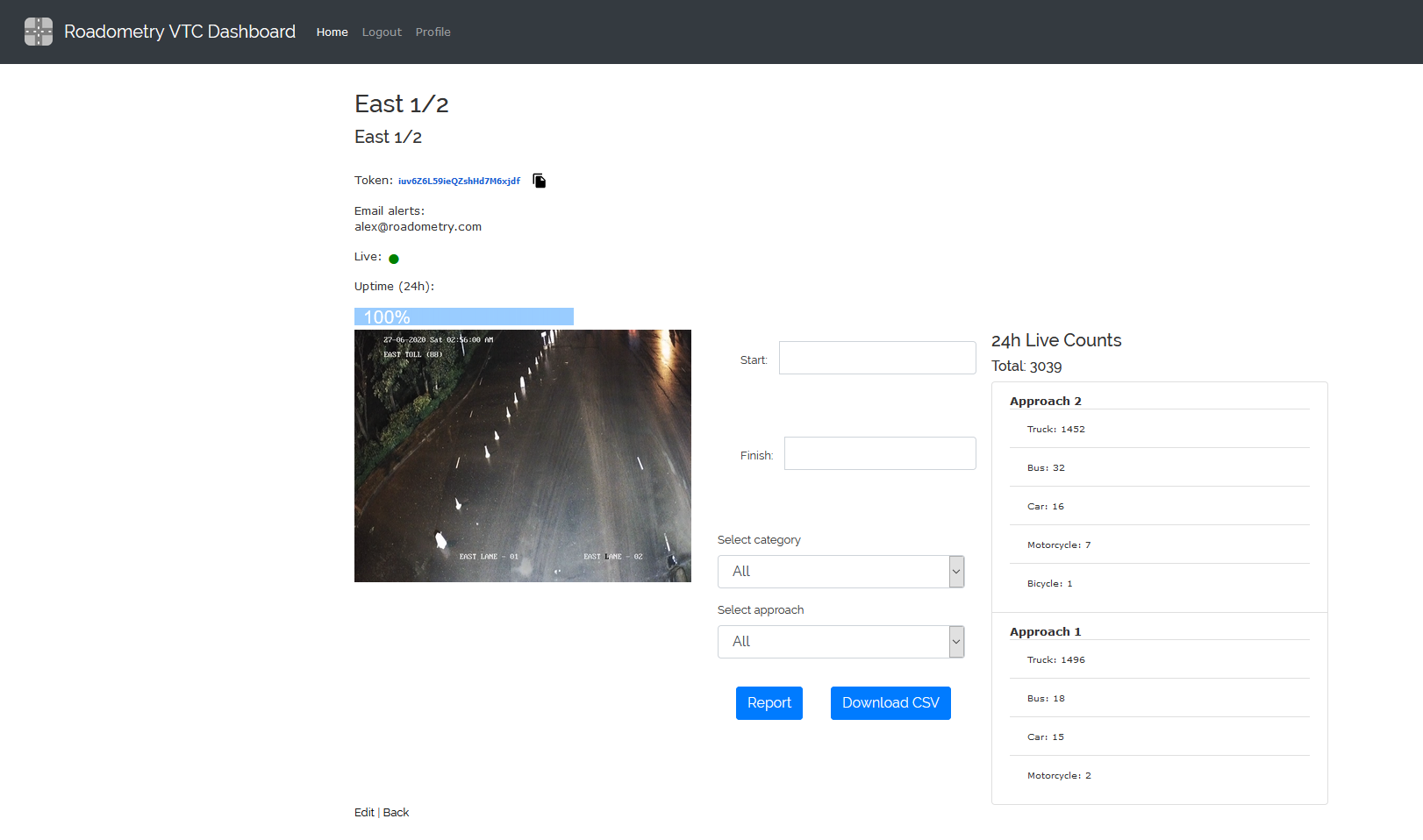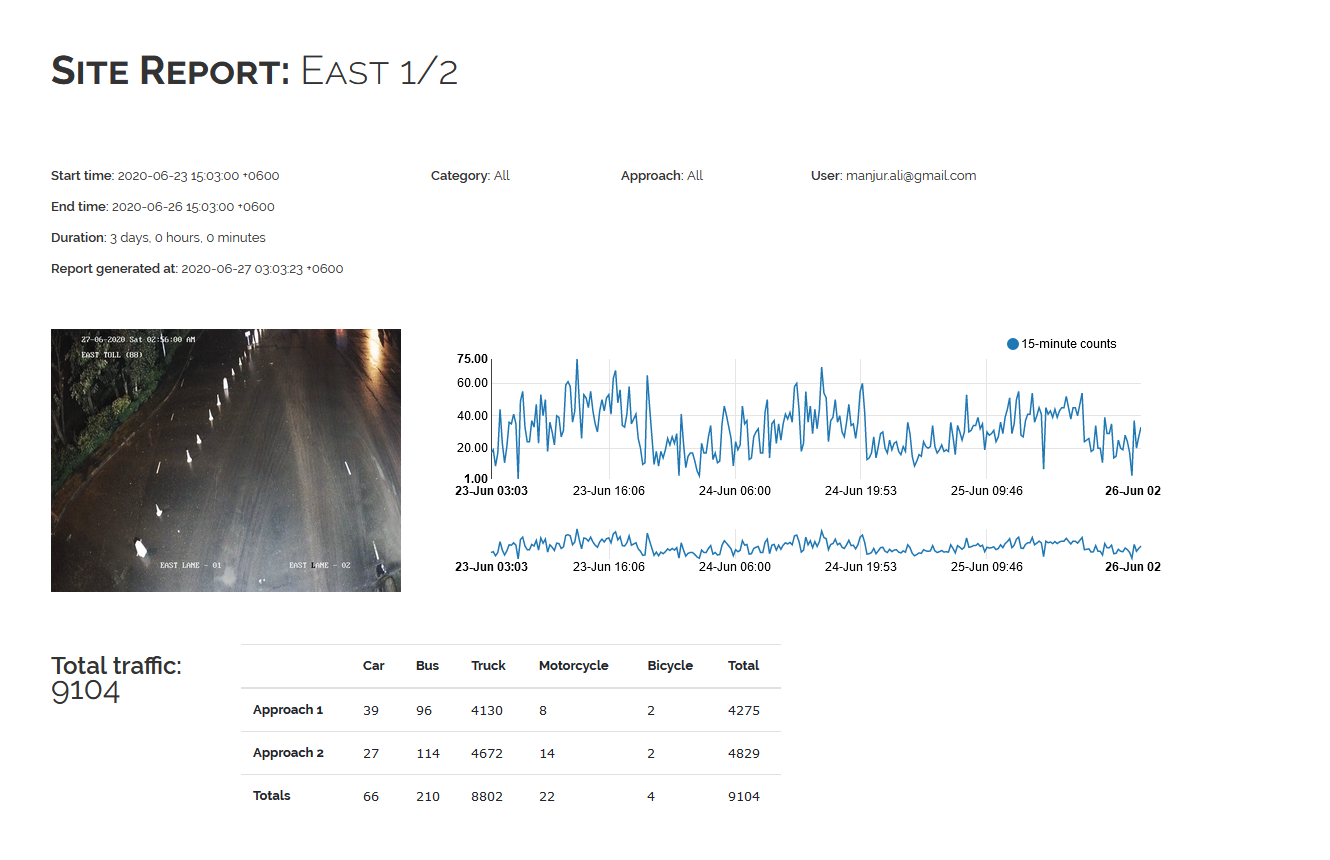 ---
Who is VTC Dashboard targeted at?
VTC is targeted at applications in municipal traffic operations, toll-booth monitoring, site monitoring and any applications requiring continuous real-time counting.
What do I need to get started with VTC Dashboard?
VTC Dashboard is an accessory to our basic VTC software. In order to use VTC Dashboard, at least one system with our basic VTC software must be available. In addition, an IP camera must be available for a video feed.
What can't VTC Dashboard do?
VTC Dashboard does not provide a live video-stream.
How does the subscription work?
VTC Dashboard is provided as a monthly subscription service. Our base package allows up to 5 cameras to be monitored. Contact us for pricing on larger camera counts.
---