VTC System
VTC System is a complete package including VTC software and a desktop PC suitable for processing high volumes of footage.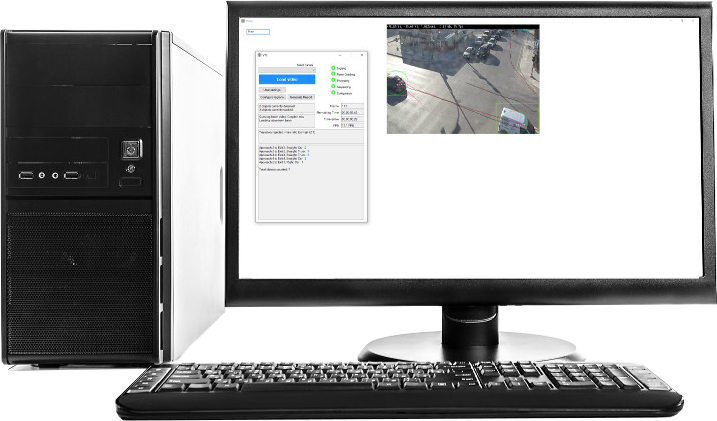 ---
Who is VTC System targeted at?
VTC System is targeted at users who want a complete traffic-counting desktop system without the effort of sourcing a PC themselves. VTC System ensures that you get a working system on your first try, eliminating the risk of ordering the wrong components.
What do I need to get started with VTC System?
VTC System includes everything you need (except footage) to get started counting.
What can't VTC System do?
VTC System has the same limitations as the base VTC software
VTC System requires the additional VTC Dashboard for remote real-time monitoring
How does the license work?
VTC System includes a permanent license for a single copy of VTC desktop software. This allows the user to count unlimited footage without any deadline, with no additional fees.
---